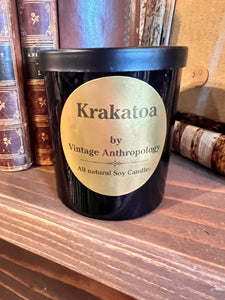 A powerful concoction of energetic mandarins, clementines, crisp lemons, limes, tropical fruits and exotic greens. 
The jar is a 10oz. 
Our Premium blended Soy Wax is all natural and kosher and contains soy additives to enhance the performance of the burn and achieve excellent scent throw.
All of our candles feature 100% natural round knitted wicks with an ultra core for superior scent throw and even melting with no "tunneling".